Art fairs collaborate on educational programs - Show news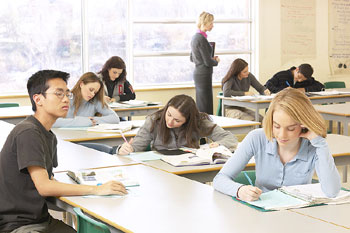 NEW YORK -- The Armory Show: The International Fair of New Art has partnered with Europe's largest contemporary art fair, ARCO, to collaborate on an educational outreach program.
ARCO will debut four of its forums at The Armory Show 2004, which will be held March 12 to 15 in New York. These forums will bring together an international group of art collectors, curators and museum directors to discuss themes relevant to the collecting and curating of contemporary art. Topics will include "Starting a Collection," "The Focused Collection," "Private Collections, Public Spaces" and "Curating for Today's Museums."
"By capitalizing on our respective reputations and expertise, ARCO and The Armory Show will be able to offer something unique to art lovers visiting the fair," said Armory Show Director Katelijne De Backer. "This collaboration will herald a new chapter in how art fairs are run in this age of globalization."
The partnership between the two fairs will expand in the future to include additional collectors programs and joint sponsorship of an internationally curated exhibition space.
The Armory Show 2004: The International Fair of New Art assembles more than 180 contemporary art galleries to present cutting-edge art by living artists.
ARCO--which ran Feb. 12 to 16 in Spain--features artwork from 200 international contemporary art galleries, as well as lectures, social events and other activities.