Research & Development Council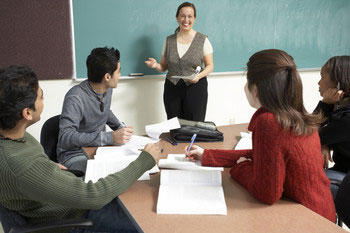 The Research & Development Council of New Jersey is a nonprofit organization dedicated to cultivating an environment that supports the advancement of research and development throughout New Jersey, by building working partnerships between academia, industry, and the state. In addition to programs, meetings, and discussion groups for our members, the Council is also committed to the education of New Jersey's youth, and supports critical programs for tomorrow's young scientists through: The New Jersey Science Olympiad; Technician Scholarships; The Outstanding Science Scholar of the Year Award; and our Educational Outreach Initiative.
Bob Schaffhauser, the Research & Development Council Chairman says, "New Jersey's talented young people are our greatest resource. By advocating careers in the sciences, engineering, and technology, and by honoring and assisting our state's outstanding science students with scholarships, we can keep our talented young people in our state for education and eventual employment at one of New Jersey's thriving R&D organizations. These young people are our future. We would also like them to be part of New Jersey's promising future."
The New Jersey Science Olympiad
The Research & Development Council is a proud sponsor of The New Jersey Science Olympiad. Now in its 20th year, the Science Olympiad's regional tournaments celebrate the scientific, engineering, and technical skills and talent of today's youth. Middle school and high school students compete in up to 23 team events that they prepare for during the school year, in the categories of biology, earth science, chemistry, physics, computers, and technology. The fun, but challenging activities have names like Bottle Rocket, Robo-Billiards, Dynamic Planet, Disease Detectives, Naked Egg Drop, Mission Possible and Awesome Aquifers.
These events involve not only an understanding of scientific, mathematic, and technology concepts, but also problem-solving skills and the ability to work as part of a team.
"This is the greatest opportunity for kids to get involved and compete in something other than sports or music," said Nancy Evans Bennett, President of the NJSTA (NJ Science Teachers Association), and the coach of Mendham's Mountain View Middle School team at the 2004 Science Olympiad Northern NJ Regional Tournament.
"To prepare for the event, they meet once a week and practice for a variety of activities. It's strictly voluntary. Practice sessions involve problem solving, team cooperation, critical thinking and thinking on your feet. They don't even have to be a science whiz, but if they're team players and good in problem solving, they can really shine in this." The regional tournaments culminate in a statewide tournament, and the top winners of that competition go on to the National Competition. The Research and Development Council's objectives are completely aligned with those of the Science Olympiad, which are improving the quality of science education, encouraging more young scientists to pursue careers in R&D, and providing recognition for outstanding achievement. The participants in today's tournaments will be tomorrow's leaders and innovators in science and technology.
Technician Scholarships
Each year, the Council awards several $1500 Engineering/Technician scholarships to students in engineering, science, and technology-related fields, who are enrolled in any of New Jersey's community colleges. Grade point average, major field of interest, extra- curricular activities, financial need, other awards, and career goals after college are all taken into consideration. The monies for the scholarships are made available through contributions from the R&D Council's generous member companies. This past year's contributing members were: Bristol-Myers Squibb, Electro-Radiation, Inc., Engelhard, ExxonMobil, Honeywell, International Flavors & Fragrances, National Starch & Chemical, Novartis, Pfizer, Schering-Plough, and Wyeth.
One scholarship recipient, Diane Donnelly, went on to become a Biomedical Engineering Ph.D. candidate. A licensed electrician for 14 years, Donnelly had risen to the rank of General Foreman, supervising over 40 electricians. She enjoyed the challenge, but was tired of what she was doing and did not feel she could go any further in her career. She wanted more.
So, in 1998, at the age of 42, Ms. Donnelly enrolled in Middlesex County College (MCC). The following year she applied for, and was awarded, the Council's Engineering/Technician Scholarship. She then transferred to NJIT, where she graduated first in her class with a B.S. in Electrical and Computer Engineering Technology. She earned her M.S. in Biomedical Engineering and is now a Ph.D. candidate for Biomedical Engineering.
A Biomedical Engineering degree prepares students to work as engineers in medically related fields. After Donnelly earns her Ph.D. in Biomedical Engineering, she plans to go into research or teaching. The R&D Council is gratified to know that in some small way, we helped her get to where she is today.
Science Scholar of the Year
2004 marked the third year of the Council's annual New Jersey Outstanding Science Scholar of the Year award, a meritbased $5,000 scholarship honoring the highest achieving science student of New Jersey's high school graduates. Candidates were judged on the basis of the student's grade point average, class rank, standardized test scores (SAT, ACT), letters of recommendation, extra-curricular activities, awards received, community service, and the student's college essay. To qualify for the award, the candidate must have been accepted into one of New Jersey's six doctoral research colleges.
The Science Scholar of the Year winner for 2004 was Karen Wendy Tung, a senior at Holmdel High School who is now attending Rutgers as a pharmacy major. While Ms. Tung's high school didn't rank, her 4.57 grade point average (on a 4.0 scale) put her at the top of her graduating class. She also earned a perfect 1600 on the SAT I, and achieved two SAT II scores of 800.
Educational Outreach Initiative
The Research & Development Council's annual Educational Outreach Initiative program celebrates the efforts of New Jersey companies who add to the quality of life in the state, the nation, and the world. Every year, Council members "give back" to the community by visiting various New Jersey high schools to discuss their career path and educate high school students majoring in science, engineering, and high technology about the many rewarding career opportunities that await them.
Often in research and development, textbook examples cannot compare with the experiences and knowledge of someone who is actually working in the field. As one district supervisor of science wrote, "In education, we try to relate the science that we teach to the lives of our students. The real examples provided by the speakers gave our students a sense of what goes into the eventual development of a consumer product... I look forward to continuing this program through the R&D Council of New Jersey next year." Several, Research and Development Council member organizations are located in Mercer County, including: