Top 50 programs national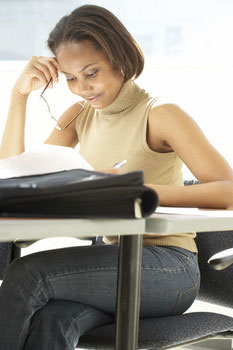 Entrepreneurship programs typically fall into one of three categories: Comprehensive (offering the widest variety of resources), Entrepreneurship Emphasis (a smaller number of entrepreneurship faculty, courses and initiatives), or Limited Curriculum (only a few faculty teaching a limited number of courses).
The study identified and ranked 50 schools with Comprehensive entrepreneurship programs at nationally prominent colleges and universities (see "Top 50 Programs/National"). Another 50 programs were ranked at the regional level (see "Top 50 Programs/ Regional" on page 76). In addition, schools with Entrepreneurship Emphasis programs and schools with Limited Curriculum programs were ranked (log on to www.entrepreneur.com/topcolleges to see these rankings). Within each category, programs have been ranked into four tiers--programs within the same tier have comparable offerings and resources--and are listed alphabetically within each tier.
The rankings were performed by TechKnowledge Point Corp. in Santa Barbara, California. Founded in 2001 by David Newton, TechKnowledge Point Corp. (www.techknowledgepoint.com) is the world's first and only 24/7 online entrepreneurship research and referral exchange. Its proprietary database has comprehensive information for 1,000-plus collegiate entrepreneurship programs and centers worldwide, more than 2,500 faculty profiles, and more than 500 journal synopses. The TechKnowledge Point research staff is headed by Jay Lorentzen, senior business development analyst.